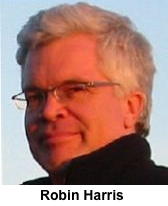 Robin Harris runs a blog called StorageMojo.
Nerds out there may be interested in some posts he has reporting about research into hard disk failure by Google and Carnegie Mellon.
Everything You Know About Disks Is Wrong
Google's Disk Failure Experience
Let me sum it up for you:
Consumer drives don't fail more than "enterprise" drives
MTBF stats are almost useless
SMART monitoring doesn't tell you much
Operating temperatures don't affect failure rates as much as you think
… and so much more!
Go ahead, you know you want to read 'm.