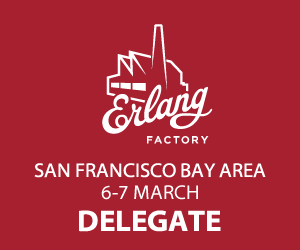 Are you ready to learn how Whatsapp can service 450 million customers with just 32 engineers?
Erlang is a programming language used when you want high-speed, highly available, fault tolerant systems.  It's been around for years, quietly running important systems in telecom, financial services, gaming and new media.
When is it OK for your web site to be down?  If the answer is "never" then you may be interested in investigating Erlang.
Can't make it to the conference?  A popular way to get started is this book: Seven Languages in Seven Weeks.  Available for free download here.